Find An Obituary
Help remember your loved one with a thoughtful memorial, honoring the story of their life and family, as well as obtain details on their funeral arrangements. Click below to view our obituary listing.
Join the Mailing List
When an obituary is published to our site, we will notify you by email. This service is free, and you may unsubscribe at any time.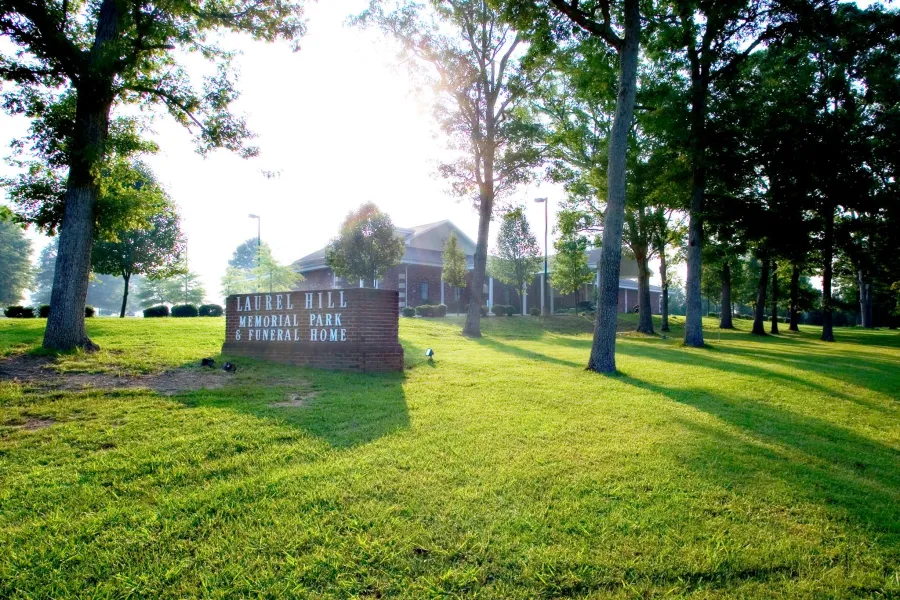 The Fredericksburg Area's Trusted Funeral, Burial & Cremation Provider!

Laurel Hill has been the preferred burial, cremation and funeral provider of Spotsylvania and Fredericksburg, VA area families for many years. As a full-service funeral home and cemetery, we offer all of the options in one convenient location.
Of the many arrangements made after losing a loved one, the first is the selection of a funeral home. Our staff can help create a beautiful tribute and provide guidance and suggestions on the many decisions made when planning a funeral, cremation, memorial, celebration of life, and/or burial service. We take pride in meeting the specific, and sometimes unique, needs of each and every family. Please use our website to learn about the funeral, cremation and permanent memorialization services we offer, as well as our pre-planning and grief support resources.
If you have any questions or concerns, please contact us at anytime. We are here to help you!
Plan Ahead
Advanced planning is a thoughtful and considerate act that your loved ones will truly appreciate when the time comes.
Customized Tributes
Customizing the service for your loved one allows you to truly honor their memory with unique and personalized details.
Testimonials
I was very impressed by the professionalism of their staff. They also treated our family with warmth and compassion. Angel guided us through the whole process, she was very helpful, and sympathetic. James was very helpful with the graveside service and burial plot paperwork. He is such a sweet guy. We had Mom's service in their beautiful chapel.

Deborah Seay
The people were extremely nice and helpful this was a wonderful experience I felt very comfortable
James Wilson
The prefect place to lay your loved ones to rest. The staff made us feel like family. They were there every time I needed them and had an answer or a suggestion that worked and met our needs. Such a warm and friendly atmosphere. The rest of my family now plan on being placed here as well.
The Family of Jeremy Rose
Professionalism of staff, appearance and cleanliness of faculty and property and the genuine care and concern expressed.
The Family of Okey Vance
Everything was in one place, viewing, service, and food afterwards.
The Family of Alice Grow
The kindness and willingness of everyone wanting to ease the stress for the family and allowing for the gathering of family and friends afterwards. Just would like to say thank you for everything!
The Family of Cathy Nuckols
The entire staff at Laurel Hill Funeral home made this very sad and emotional experience go as smoothly as possible and they did everything possible to lessen any burdens on the family. They listened to our needs and desires and made them happen. Everyone was so sympathetic and kind to us, for such a sad time, it was a very good experience.
The Family of Louise Bruno
Top notch service and genuine concern.
The Family of Agnes Strayer
I thank you for these user friendly online services for guests. Your features are great and I commend you for all that your company represents for everyone. Thank you so very much.
Juanita Tinsley